Earlier this year, I was asked by KS Productions to be on a TV Show called Make It Artsy. The show will air on PBS stations nationwide as well as online at makeitartsy.com starting this September. I have been on TV before on a different show called Scrapbook Soup. Every member of the KS Production team have been most helpful for preparing novices like myself for the show. So, there's been a lot of shopping (of course!!!) and preparing projects, step-outs, instructions and talking points.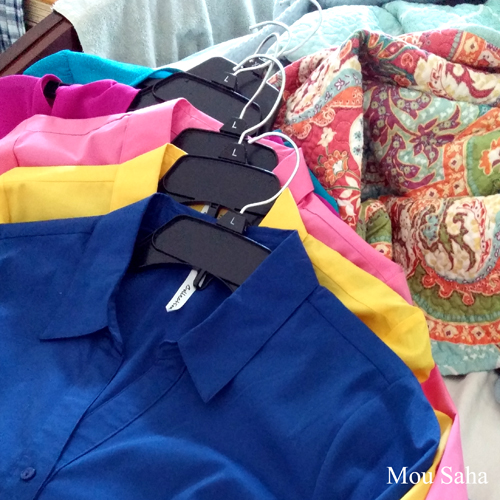 Here are some jewel tone and pastel dress shirts. I needed at most 2, but I bought 8. Please don't judge!
Now, clothes aren't the only thing I bought. I bought some props too. What can I say, I love how chefs use little dishes and utensils and they inspire me as much as the food they cook. So, I took this opportunity to buy some TV props of my own!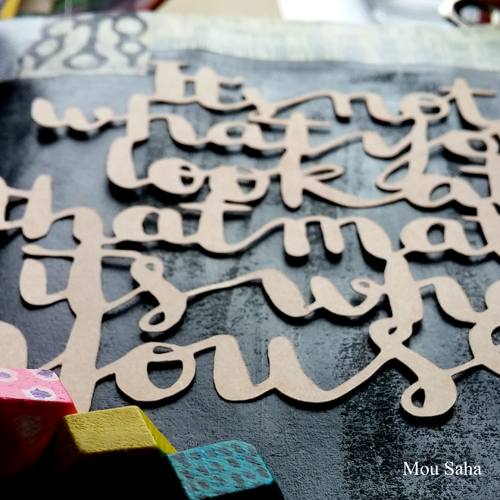 Shopping, however, is NOT the only thing I've been doing. I have been working very hard and many late hours to create my projects, editing my write-ups and planning my presentation.
I'll be shooting three Technique segments and one Tip segment. And guess what? I GET TO SHOW OFF MY OWN COLORING BOOK ON TV!!!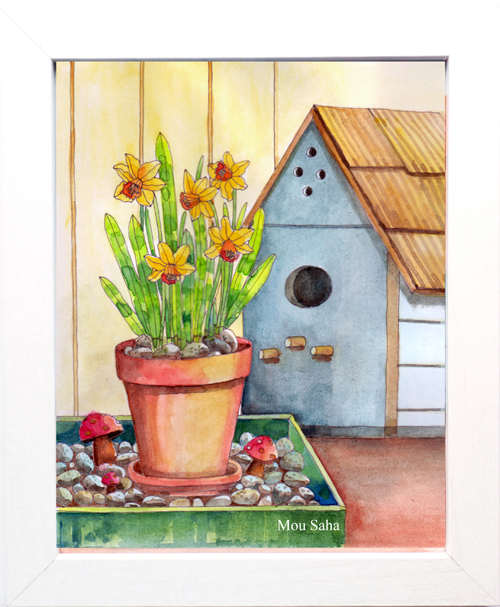 Here's the page from my coloring book No Place Like Home that I'll show how to watercolor following the principles of chiaroscuro (the technical term for understanding light and shadows).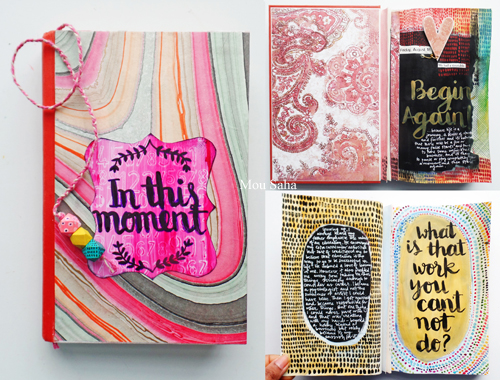 This is my project for the book episode. I will be showing how to alter a book to create an art journal.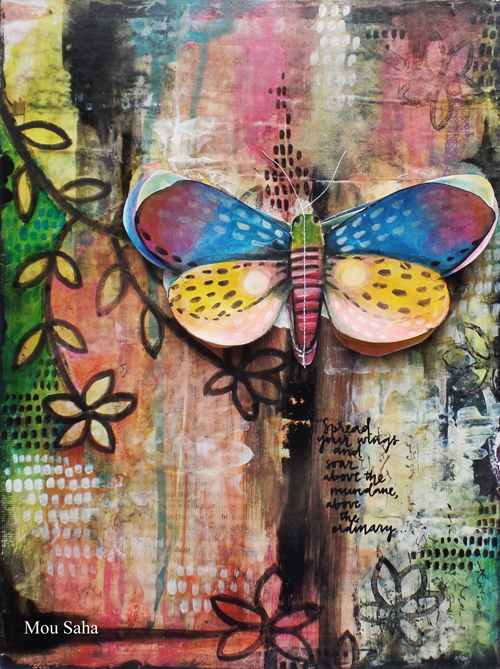 In the stamping episode, I'll show how to create this mixed media canvas with stamps I designed and cut myself. In this episode, I'll also present a fun stamping tip you can easily recreate.
Okie doke, time to get back to work!
Happy creating y'all!
Save
Save
Save