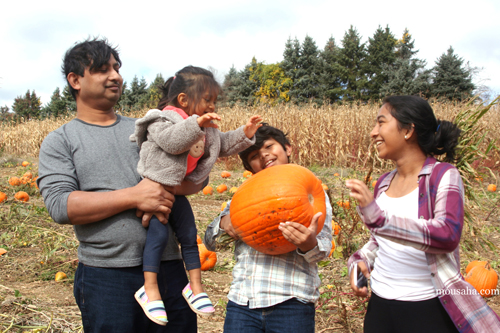 I still get wildly enthusiastic about little things… I play with leaves. I skip down the street and run against the wind. – Leo Buscaglia.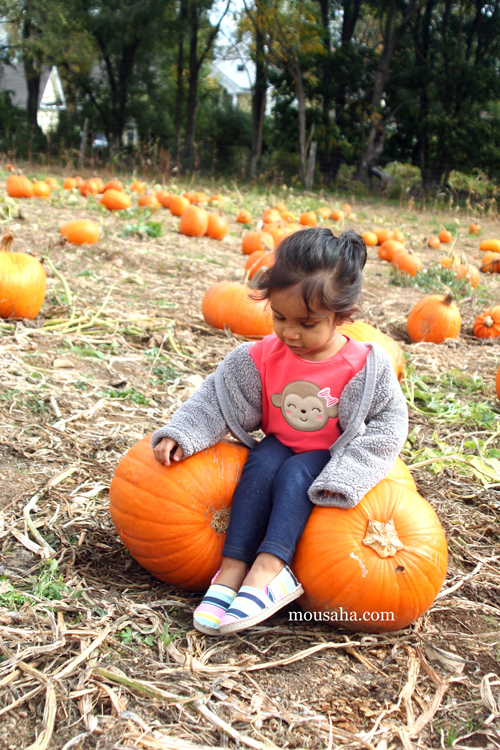 This last Sunday was a perfectly glorious and windy autumn day when we decided to go pumpkin picking. We were the only ones at the patch at the time.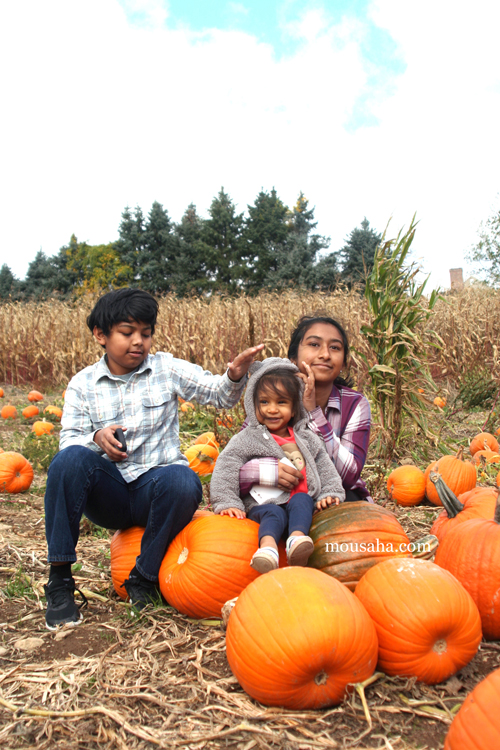 We could hear the wind ruffling the corn stalks behind us. The kids ran, cartwheeled and sat on the pumpkins. Some of the pumpkins were bigger than our tiny little Jia!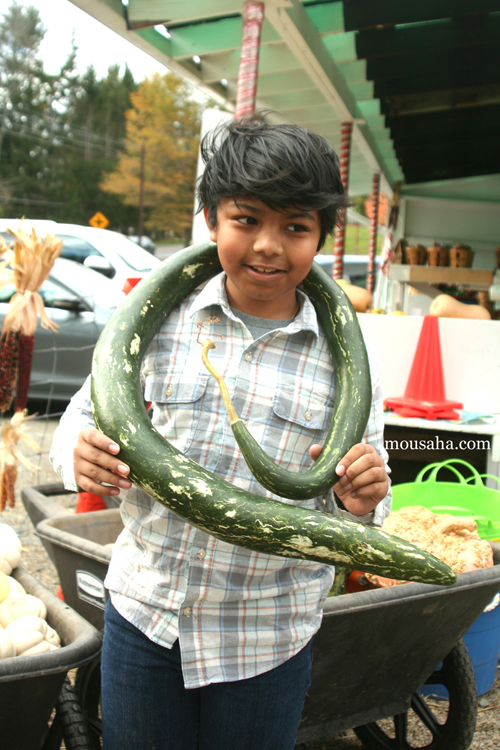 When we went to pay for our pumpkins, Om found this wagon full of weird shaped squashes. He put a long loopy one around his neck like a snake!
Simple silly things we did together that made us laugh and enjoy the moments and count our blessings!