It was raining when I arrived in Boston Thursday evening. The plane ride was smooth and I arrived on time. But when I went to pick up my luggage, I couldn't find it in the carousel. After waiting and seeing everyone leave, I went to check in baggage claim office. Thankfully, they had my bag! After that it was time to find the shuttle to the hotel. That was yet another half hour and boy oh boy, the van driver was hilarious and ridiculous at the same time. Several switcharoos later, I made it to the hotel after two more hours. Yeah! The rest of the night went eventlessly except for the room temperature that kept dropping no matter how much I tried to keep it at 72. Then at 3 am when I couldn't feel my cold toes and fingers or my face, I wrapped myself in the blanket and decided that I will figure out the AC if it took me all night. Huh… I had to turn heat up to 82 to maintain a 70 and I was happy once again and my AC stayed at 70 for the rest of my stay and I did not touch a single button on that AC panel after that. I have to say I have a funny relationship with hotel ACs!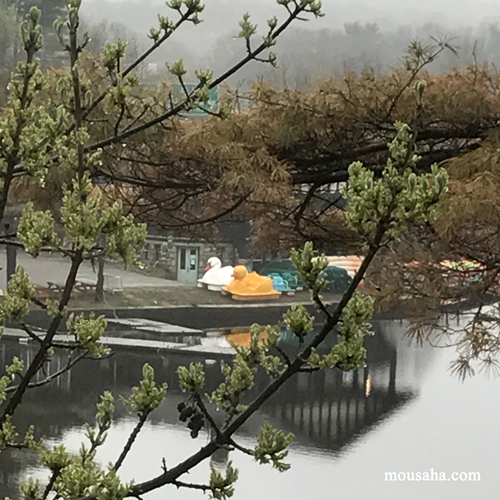 Woke up Friday morning to another cloudy and rainy day but I had mixed media on my mind, so there was no shortage of colors for me. Every time I go into teaching a workshop, I pray that I do a good job and that my students walk away happy and excited to try the techniques they just learned. My goal is to be contagiously enthusiastic for the love of art and colors. I was very happy with my group of students this morning. They came fresh and ready to play with things that are new to them. They were brave and I loved seeing all the different takes of my one project – that ALWAYS inspires me!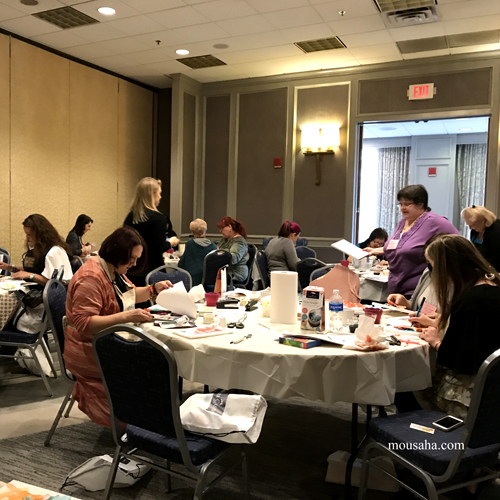 Here are some of my lovely ladies busy at work! It's great that we could all leave our worries behind for a few hours and just focus on colors.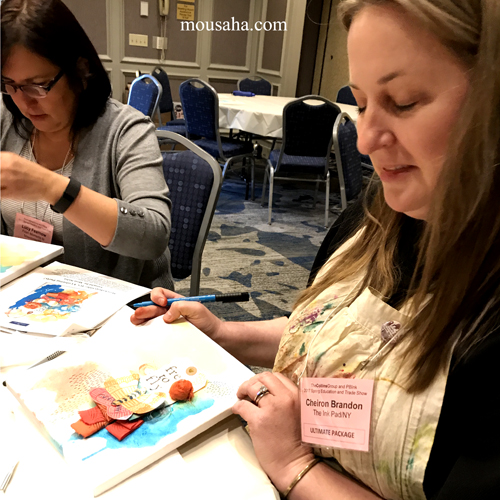 This is Cheiron. She's been following my Instagram for a little while now. It's fun to meet people in real life that we have met on some online forum.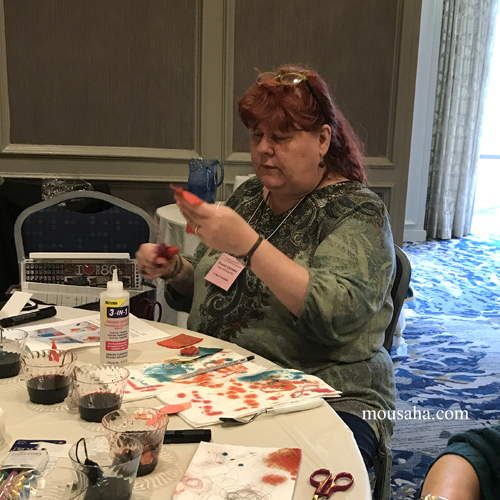 And I met someone who lives near me!!! Not only that she also owns Paper Anthology, a scrapbooking, crafting & mixed media store not too far from me. Since the move from Florida, I have missed Whim So Doodle so much.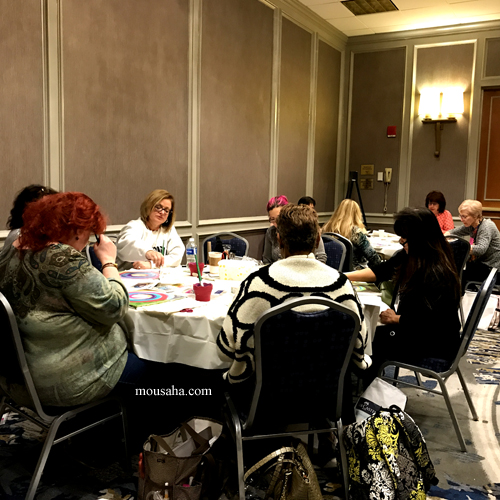 And this was my second class of the day.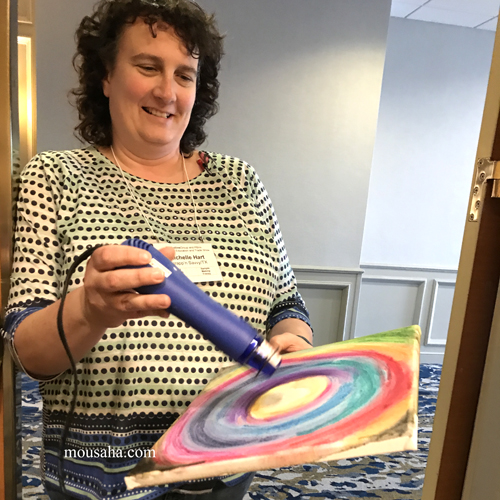 All the colors that happened during this class was truly out of this world!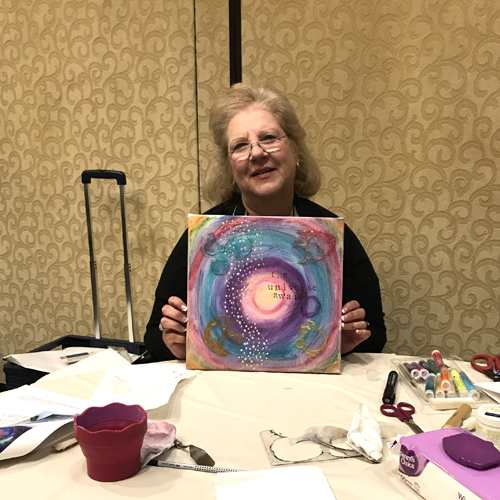 Here's one of the finished projects.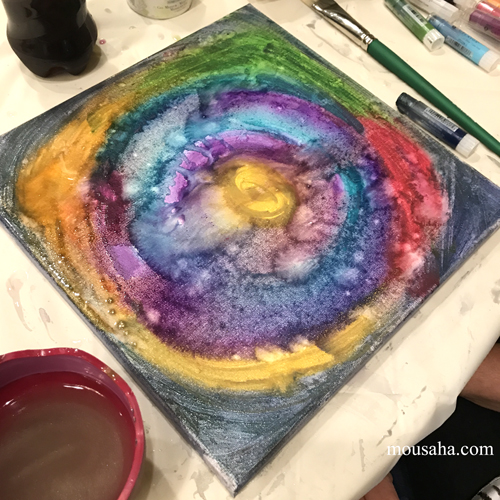 More colors…..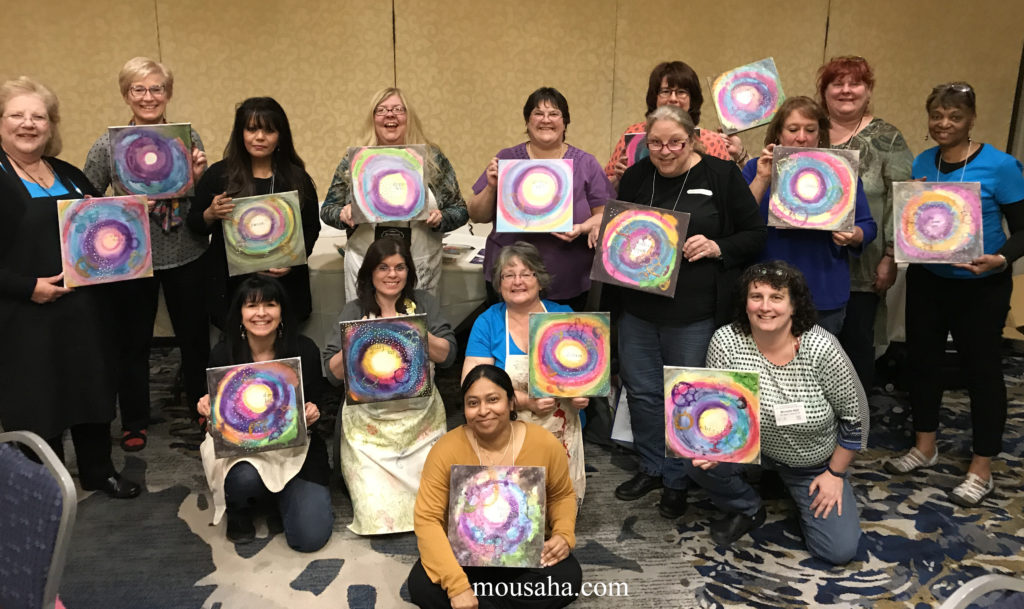 While we couldn't get everyone from the class in this photo, we did get a look at some of the vibrant takes in this shot. I wish I thought of that for the morning class too.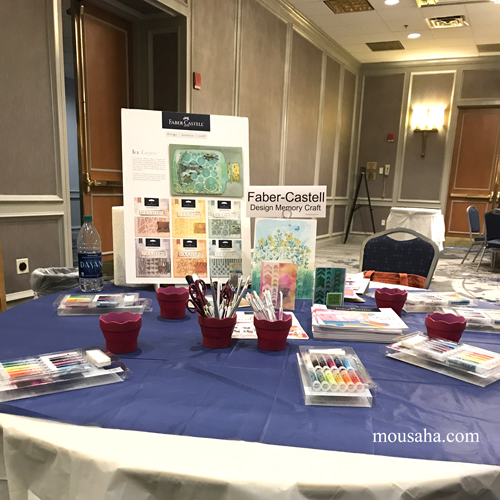 And here we are set up for the make and take Saturday evening. We met some newbies who were excited to try Gelatos colors for the first time.
The night went peacefully oh except for the fire alarm that went off and we had to evacuate. There was a bride in the crowd too. But all was okay and we were allowed back in. Then around midnight when I was peacefully asleep ready to take the shuttle at 5 am to the airport, the fire alarm went off again. I didn't wake up but when there were blasting announcements waking you up and telling you not to panic and that things are alright again… SERIOUSLY!!! Twice in one night.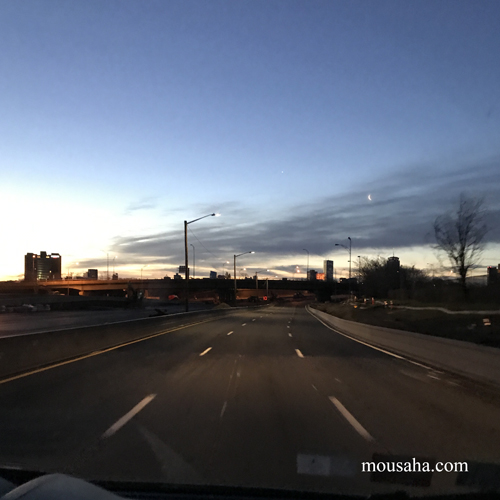 It was still dark out when I started out for the airport, not for home but for a week in San Francisco at Creativebug. The flight is delayed two hours as I'm sitting at the Virgin America terminal, blogging and hoping for a sunny week in the west coast.
Save
Save