You are here because creativity intrigues you.
Maybe you are seeking inspiration to break out of a creative rut or to learn techniques you can apply to your own art.  Here, you'll find inspiration, technique tutorials, process videos and creative rituals to help you advance in your creative journey.

Maybe you don't believe that you are creative. We will change that – you will set out on your own artventure. My heartfelt hand-drawn illustrations, brush-lettered designs, tutorial PDFs and videos will guide you on this journey.

Maybe, you want to have a stylish home and can't seem to find the right kind of artwork. You'll find some here and maybe that's just what you are looking for.

Maybe you need reminders of how awesome you are, check out my art prints, I'm sure you'll find some that will uplift you and brighten your day and your loved ones' too!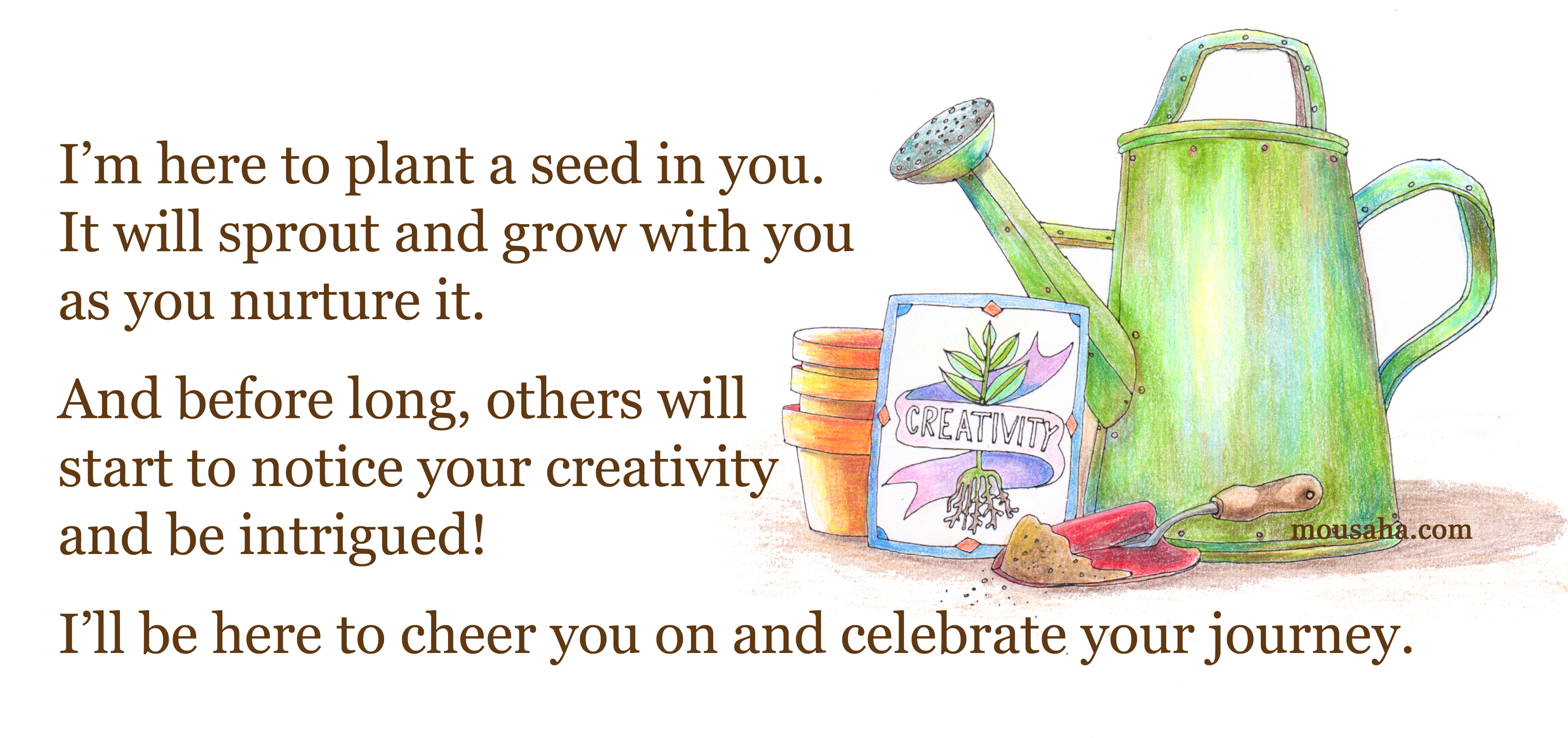 Here are ten fast facts about me:
I have taught Online Card Classes with Tim Holtz, Inspired with Donna Downey, Technique Toolbox with Claudine Hellmuth and several workshops of my own for Big Picture Classes. In October 2016, I was chosen to be the Next Creativebug Art Instructor.

I have been published over 700 times so far in print media. You can find a list here.

I have designed artwork for kits, inspiration booklets, advertisements, product packaging, catalogs and trade shows for clients like Faber-Castell.

My handwriting has been made into fonts.

I have appeared on TV shows like Make It Artsy and Scrapbook Soup.

The story of my creative journey was published in The Tampa Tribune, a leading Florida newspaper.

I served as Contributing Editor for the scrapbooking magazine, Creating Keepsakes.

Right after I started middle school, I won a national art scholarship for painting from the Centre of Cultural Resources and Training under the  Ministry of Culture, Government of India. I held that scholarship for twelve years.

My art workshops expanded from my local scrapbook store through Creating Keepsakes University and various creative events around the States such as CREATE by Anna Griffin, all the way to Paris, France.

I don't have a degree in art. Growing up, I wanted to become a circus acrobat, then a gymnast, until I became a competitive swimmer and eventually a Clinical Psychologist. Then I got married, moved to the States with my husband, started my own family and wanted to be a good mom to my three kids. While my goals and priorities have changed many a time in all these years, one thing has remained with me like my shadow – my love of making things with my two hands… like I said, it took me many detours till I began to think of myself as an artist.
So, no matter where you are, you are ready… trust me, YOU ARE!!!
Save
Save
Save
Save