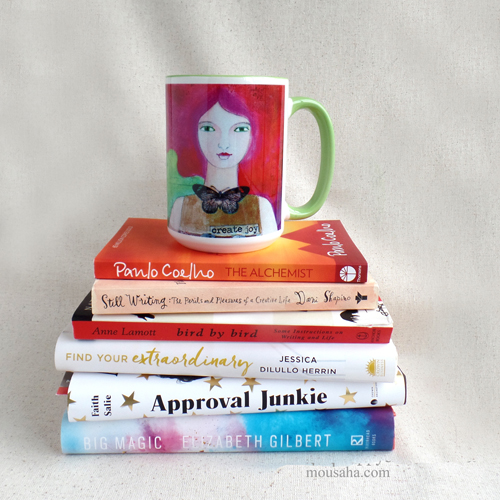 I think you'd agree that some words have really powerful impact on us. Whether you are an avid or an occasional reader, you chance upon written messages that you can never forget, words that can change how you think. Empower you. Inspire you. Remind you of what's important.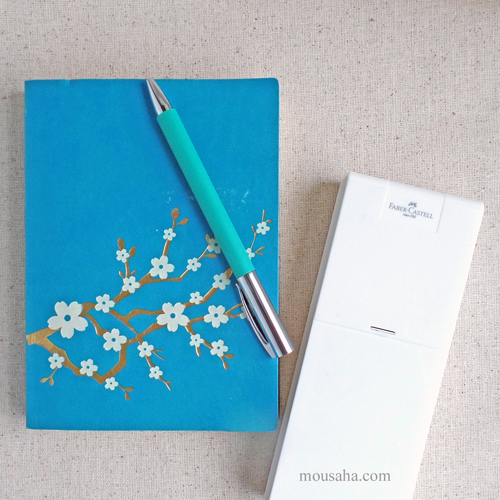 When I'm reading, I jot down the words that I love, in a notebook. If I don't have a notebook with me, I scribble them on small pieces of paper. At any time, you can find several such small scribbled notes in my purse or on my desk. I clip the notes to the pages and if time allows, I copy them in my notebook.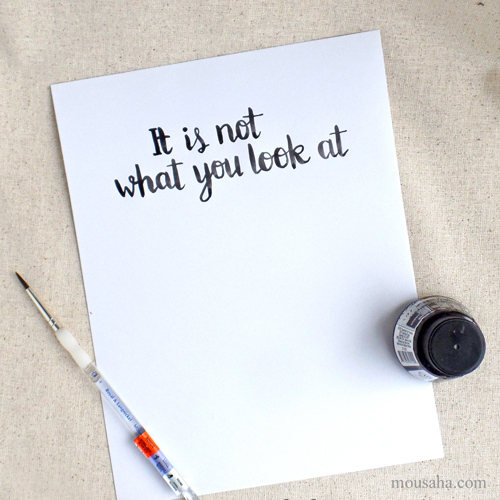 I read through the notebook pages and mentally short-list the ones that I want to brush-letter. It takes a little time to get into the flow of lettering. I have been practicing brush-lettering for a few months now and my style is still evolving. There are many guides to show you how to brush-letter. But I find that following those guides makes my writing look and feel like someone else's and I like my handwriting to be as authentically mine as possible, mistakes and all.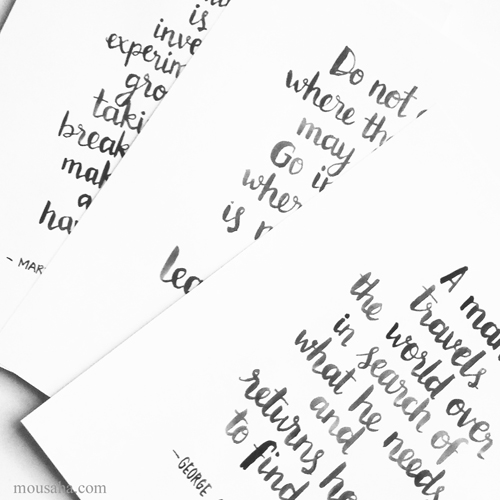 So, I came up with a regimen of my own – brush-lettering one quote or saying till I am satisfied. I'm not aiming for perfect spacing or even sizing, but what feels like the best and most consistent visual representation that I can create of each word according to its significance. And sometimes, I add a bit of illustration to a piece.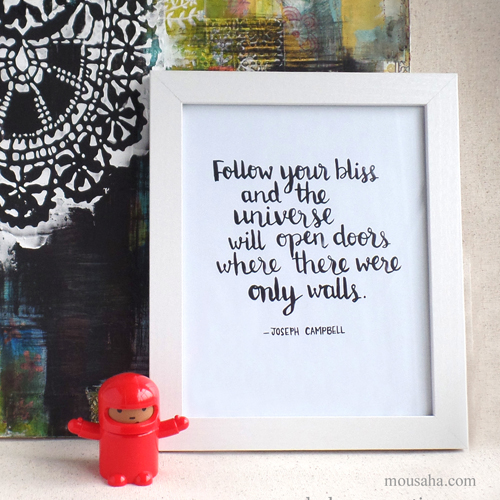 I choose a few of the finished ones and frame them in my studio. The power of the words give me hope and perspective. They also help me improve my lettering techniques over time.
What are some of your favorite quotes? Please share in your comments!