Washington D.C. is always a treat! At every turn is a monument or museum. Statues and gorgeous buildings at every angle of the camera. I can never get tired of this city.
This Sunday, Nini had a recital at Lincoln Memorial. So the rest of us tagged along.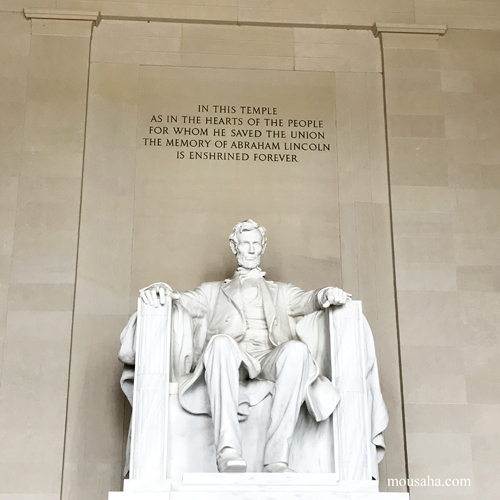 After getting ready, Nini went on to join her company. I snuck away for a few minutes to take a long look at one of my most favorite Presidents. There's always huge crowds around him and not easy to get a clean shot, especially because I'm so short!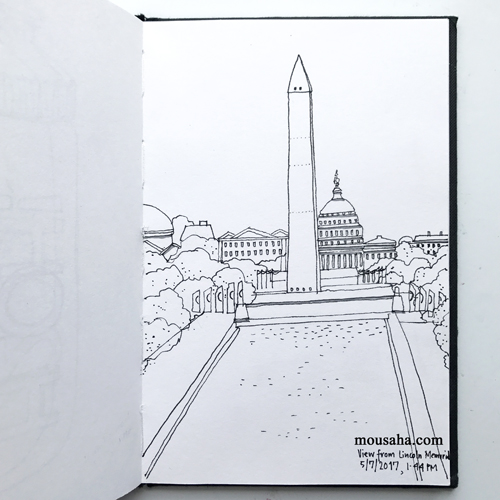 But I found a spot to sit on a ledge that most people avoid for the fear of falling. In my peaceful spot, I sat and sketched the incredible view that stretched before my eyes. Only a few minutes, but blissful none the less.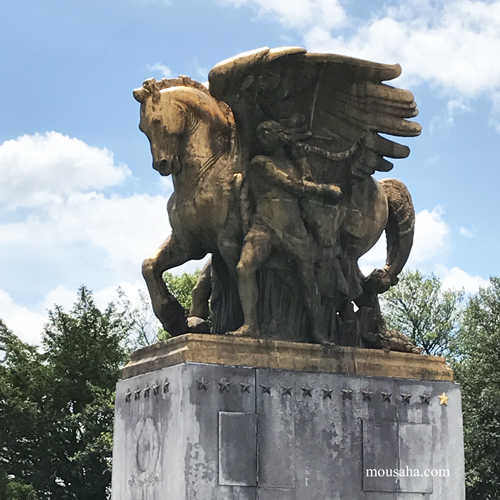 I walked around some, taking photos around the bridge to Arlington Cemetery.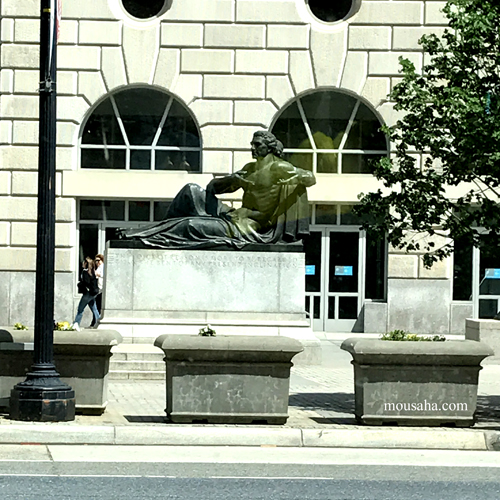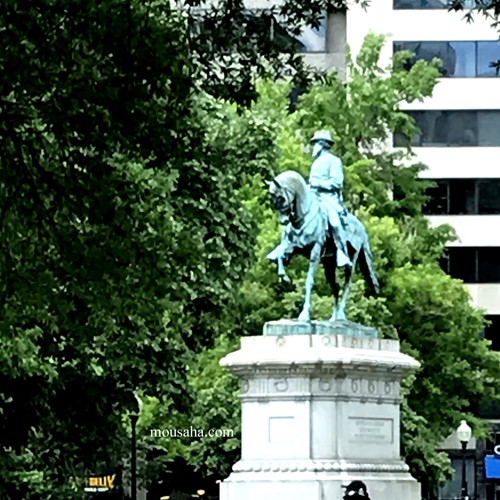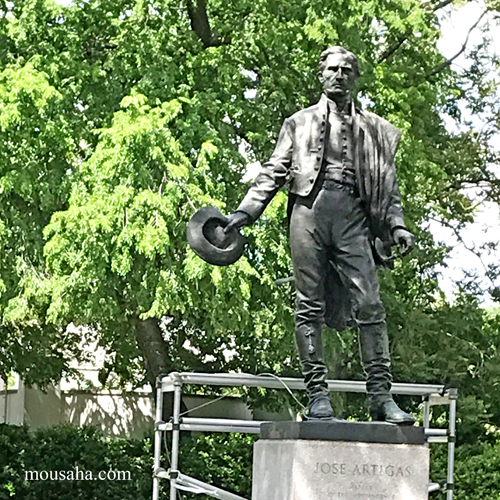 Once I caught up with the rest of the family, we couldn't find parking ANYWHERE. So, we drove around and I took as many photos as I could. Blurry or not, I didn't want to miss a single shot.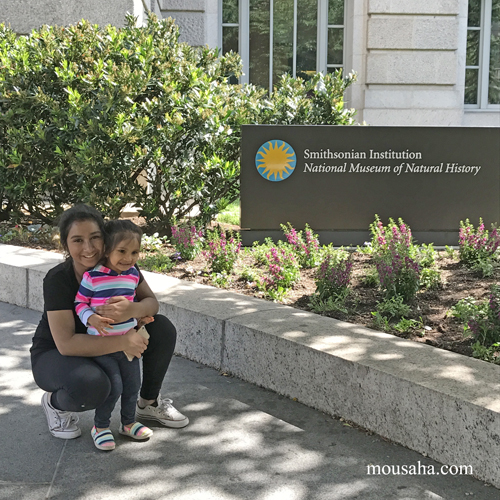 We picked Nini up and drove close to the Smithsonian. One of my main goals for this trip was to take Jia to the Natural History Museum, my favorite and her first!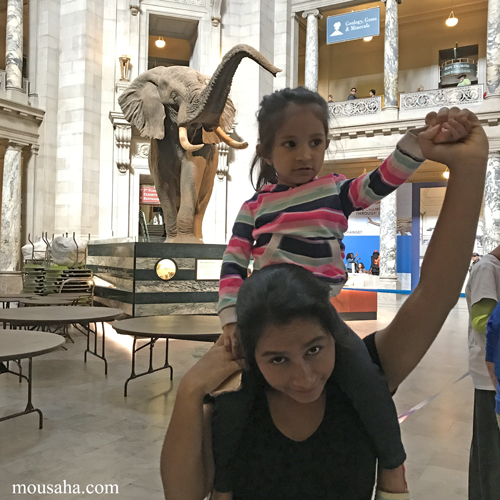 Here are my girls in front of my favorite mammoth. I have photos of me before I was a mother and of all my kids at various ages and stages in front of this mammoth – yeah, it's one of those family history photo spots for me!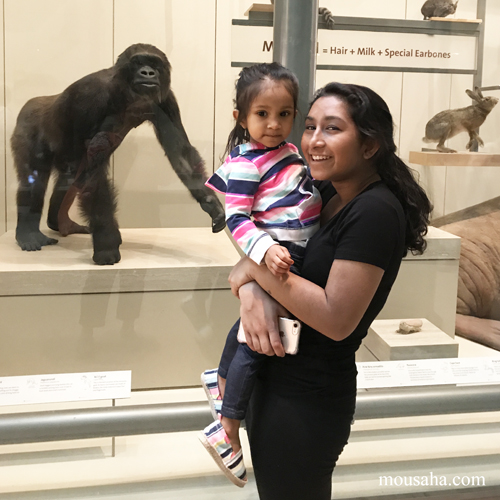 Of course, we love all our primates!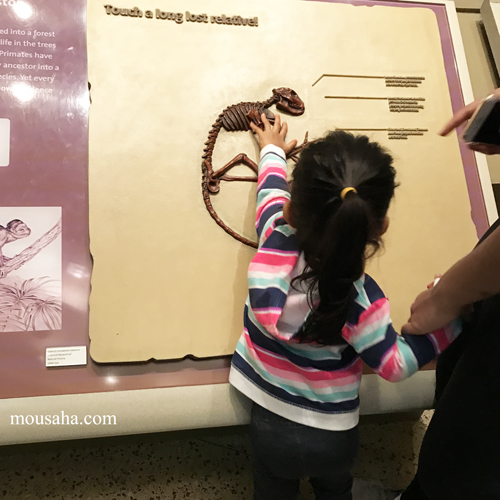 And Jia connected with our long lost relative.
But Nini was tired. We had a LONG drive home. Jia was so excited that she ran from one to the other and we could barely keep up. So, we decided to call it a day. We got home around 11 pm. It was a fun impromptu kind of day!