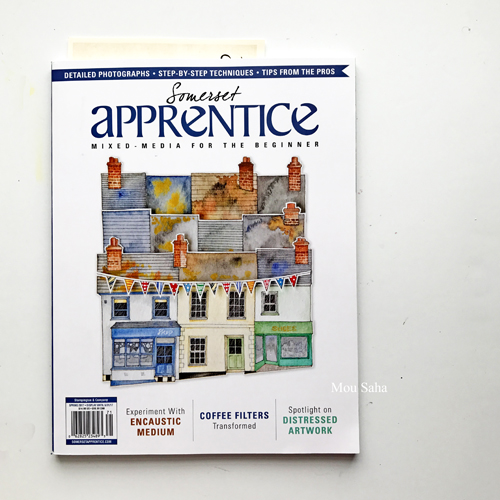 Soooo… I have a copy of Somerset Apprentice Spring 2017 issue to give away!!!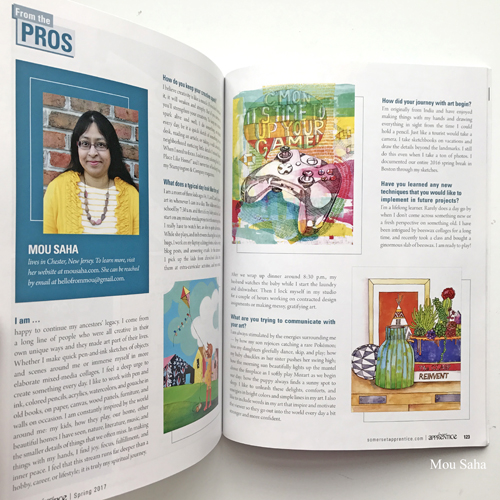 Stampington & Company was super generous to offer me a copy to give away because I am one of their featured artists in this issue. Can I please just SQUEAL because I AM SO EXCITED!!! You have to see all the fabulous artwork in this issue. They are as you would expect from a Stampington publication.
To enter to win a copy of this issue, leave a comment to this post – tell me what kind of projects YOU love to make.
WordPress requires you to leave your name and email – name, so I know who you are and email so I can contact you if you are the winner. I will not share your email with anyone, so don't worry!
I'll keep the giveaway open from 4/6 -4-12. Everyone is welcome to enter, no matter where you live. One entry per person please. I'll pick one winner and announce here on 4/13. Then I'll ask you to email me your address so I can send you the prize.
Feel free to share the giveaway link ( http://mousaha.com/giveaway/) with your friends and GOOD LUCK to you all!
Save
Save
Save
Save